Note to readers: This is the 2nd post in our series about launching your first course. If you've been following along, great! If you're new here, you can read part one here.
True or false?
If you're launching anything online, you have to hold a big, flashy webinar.
You should make a big splash.
You need to run ads, recruit partners, and get as many people to enroll as possible.
If you listen to the advice spouted by gurus, they'll say yes, that's exactly what you need to do.
But if you're launching your first online course? Maybe not.
Webinars can be an incredibly powerful tool to use during a launch, but only if they're used at the right time and in the right way.
You're probably wondering whether you need to do a webinar as part of your launch, and feel scared about how to run one if you're planning to.
But as Tim Ferriss writes in The 4-Hour Work Week,
You have to learn how to put yourself in uncomfortable situations if you want to get anywhere with your business, and in life.
This post will help move you from, "I'm terrified…" to "I can do this!"
Webi… what?
The word "webinar" is a mashup of the words web and seminar.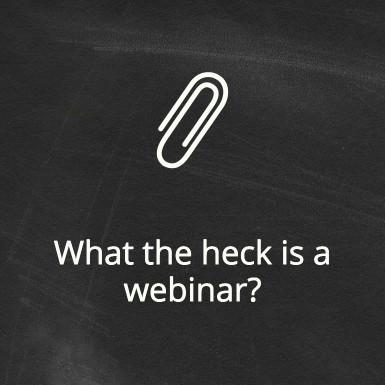 You might hear them called online trainings, webcasts, online classes, or any number of different things.
They're often held live online, with audiovisual components (slides or video) and interaction between the teacher and attendees.
They're usually educational and can take the form of a presentation, demonstration, or other form of teaching.
You can think about a webinar as a mini-course: something that helps your audience take the first step toward solving their problem.
It could also be a live preview of your full course that teaches one key idea from your course and how to apply it.
This live preview class is the kind of webinar we recommend if you're just starting out.
So how do you know if you need to do a webinar?
Should your first launch include a webinar?
Here are some strong reasons why a launch webinar might be a good idea:
The topic you're trying to share and discuss is best explained through a live Q&A. For example, this can be vitally important if people you talk to usually have lots of follow-up questions when you talk about your topic.
Your product or course is confusing on paper, and shines when you can explain it in person. You might coach people on a topic that's tricky to tackle via email but becomes really simple to solve when you have a person-to-person conversation — for example, a topic like personal relationships (where nuance can be lost in translation).
You want to be able to interact with your audience and teach them something "live" to give them a real result that they can benefit from immediately.
But there are also a few reasons they might not:
Your content isn't interactive, or would be better presented in another medium. For example, if you teach a course on deep editing work that takes a lot of time to get right, trying to rush through and teach people in a short period of time just isn't worth it.
Your audience is very small and not at all engaged.
You have no desire to step in front of your audience in a live capacity right now.
Take a look at these reasons, and see if you have a clear answer about whether a webinar makes sense for you. If not, you can follow simpler launch methods that we'll talk about in a couple of weeks.
Keep in mind — many times you won't actually know if webinars work until you try them!
If webinars are for you, let's dig in and see how to structure your webinar for maximum impact.
Do the essential prep work
There are a handful of things you can do ahead to time to make your webinar go smoothly.
1. Get comfortable with your content
The first time you run a webinar, you're going to be nervous. That's completely normal. You can eliminate some of the worry by doing a dry run (or two) of your content before you teach it live.
Grab a friend or two and do a practice run. You won't regret it.
2. Help them remember
How many things in your life would you forget if you didn't have reminders set up in your calendar or task manager? Your audience is no different — they need to be reminded about your webinar after they sign up.
Abe's strategy is to send 3 emails. The first reminder goes out 48 hours before the webinar, the second gets sent 2 hours before, and then he sends a "starting now" email 20-30 minutes before.

3. Engage early and often
It's hard to shift gears mentally. Your audience will be coming to your webinar from some other activity, so help them get into the right groove before they even sign in to the webinar.
You can either include a question to think about in your reminder email or give them a prompt they can answer on the live call.
4. Put together your toolbox
Preparing your outline and slides should be simple since you're teaching familiar material — you're promoting your course, after all.
Take one idea from your course and decide how you can change it up. This will keep the material fresh for anyone who takes your course after seeing the webinar. Use that idea to create the outline that you'll teach from during the webinar.
You'll be teaching one concept and helping people take action — keep it simple.
Then, create a slide deck to go along with your presentation. What key points do you want to turn into slides for visual impact? What images can you use that will support the feel of what you're teaching?
5. Assemble an action guide
Create a simple fill-in-the-blanks activity to go along with your webinar. This could be a worksheet, journaling exercise, or other activity that will help switch them from a passive mindset to an active one.
Send out a link to download the worksheet in the reminder emails, and also include a link at the beginning of the webinar.
You can then reference the worksheet as you go through the webinar material. Ask questions to keep everyone engaged and keep their attention focused.
6. Get your technology in order
The Ruzuku platform is great for in-course webinars, so if you're already a Ruzuku customer you're all set.
But if you're not a Ruzuku customer or are looking for a platform that's optimized for marketing or sales webinars, you might consider GoToWebinar. You might also use Zoom. Note: there is a fee for using all of the options listed above.
If you aren't ready to invest in a service quite yet, you can use Hangouts on Air to host your webinar for free. Keep in mind that free services may limit what you are able to do. And the way they work often changes without notice — for example, Google Hangouts are now part of YouTube Live.
Whatever system you use, make sure that you are familiar with how it works. Getting comfortable with your technology is just as important as feeling secure about your content.
7. Test, test, and test again
Test your technical components. Not once, not twice, but as many times as you need to make sure that everything is going to work without a hitch! This will also help you get comfortable with the technology ahead of time.
You'll be nervous enough just running your very first webinar, so it's important to make sure that nothing technical comes crashing down around you.
Now you have the groundwork in place, you can move on to the webinar itself.
There is a simple framework that will lead your audience into and through your webinar, all the way to the end where you move your audience toward the sale.
Your no-hassle webinar framework
The rest of this post will break down a 90-minute webinar into an easy-to-follow framework.
Let's start at the beginning.
1. Grab their attention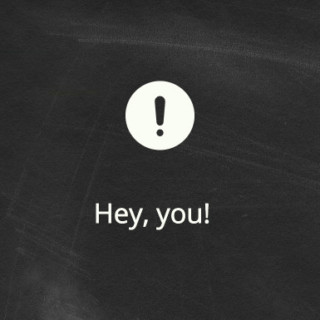 Log in to your webinar platform early. This gives you an opportunity to engage with the people who show up ahead of time as well as smooth out any last minute technical wrinkles or nerves.
Think about these first few minutes as a chance to warm up the crowd.
Ask questions. Instruct participants how to engage with the webinar, ask questions, or use the chat. Let them know if you'll send out a recording.
Do a tech check to make sure people can see your slides and hear you, and ask where people are from. This gets people taking action from the very beginning.
Make sure the webinar is recording, and then start the show!
Let them know they're in the right place if they want to learn how to _____
[fill in the blank with the problem you're teaching them how to solve].
Estimated time for this step: 15 minutes before the webinar starts, plus 3-5 minutes for your opening

2. Tell them what's in it for them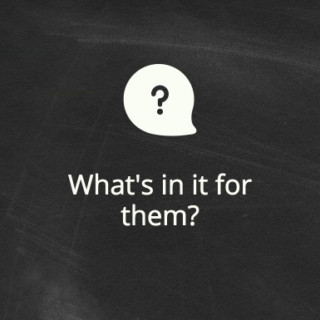 Next, explain the key benefits your audience will get from the webinar. This is where you remind them why it's important that they stick around and participate.
Remind them of the one question that the webinar will answer or the problem that you'll solve together.
What will they be able to do at the end of the webinar that they couldn't do before?
Have the benefits listed out on one of your early slides — this helps people stick around and stay focused.
Estimated time for this step: 3-5 minutes
3. Weave in your story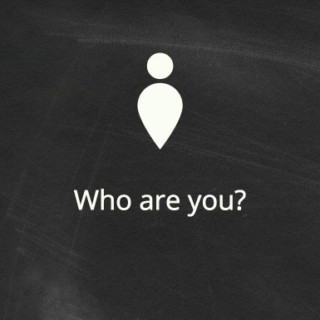 This is your chance to briefly share your personal story and explain how you got your expertise. Focus on how your story relates to the topic of the webinar.
Show your personality! This is a unique opportunity for your audience to see the person behind the keyboard screen and interact with you in a deeper way than just reading the words you write.
And keep it short — it's not about you, it's about how your experience can help them get what they want.
These first three sections should take no longer than 15 minutes. If that doesn't sound like a lot of time, you're right!
You want to spend the bulk of your time teaching and answering any questions at the end.
Estimated time for this step: 3-5 minutes
4. Give a ton of value
Now you can dive into the material you're there to teach. The instructional part of your webinar will take around 45 minutes or so.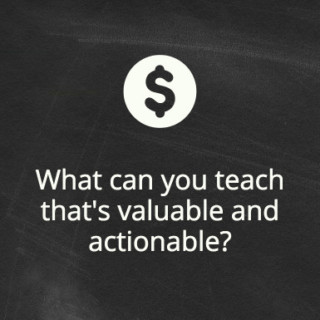 Explain one key idea and how your audience can apply it —concentrate on focused, high-impact ideas or techniques that they can take action on immediately after they finish the webinar.
Keep this section fun and continue to engage the audience while you're teaching. Check to make sure they understand everything and ask them questions as you go along.
This step is vitally important to your success. If people get a lot of value from what you give away for free, they'll assume that your paid material will be even more valuable.
You want to share useful, actionable information in the webinar. This is your opportunity to convince people you're an expert and prime them to open up their wallets.
The reason you don't give away your whole course in the webinar is not because you're holding out on them. It's because there's not time to teach them everything in 90 minutes!
Estimated time for this step: around 45 minutes
5. Transition to their next step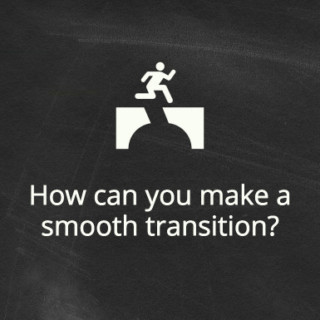 It's jarring to your audience if you abruptly stop teaching and start selling. There's even a chance they'll leave the webinar early if they sense there's nothing else to learn.
Instead, you'll bridge the gap.
Ask your audience to share the most valuable thing they learned in the webinar and if they feel confident that they can take action on what they learned.
Remind them that you only had time to teach them one technique or key idea, but that you have an online course that will help them solve their whole problem.
Estimated time for this step: 2-3 minutes
6. Help them take action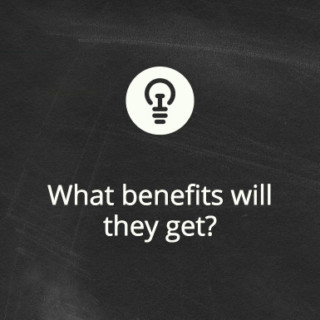 Now you can transition to your call to action. Give them the link to your sales page for the full course.
Continue to discuss the benefits they'll receive from taking this next step with you. Demonstrate the value of your course — assure them that they're in the right place and that you can help them where others couldn't.
This is the perfect place to add in testimonials from previous clients or pilot course participants.
You might also offer them a limited time discount that's only available to people who attended the webinar.
Estimated time for this step: 3-5 minutes
7. Ask if they have questions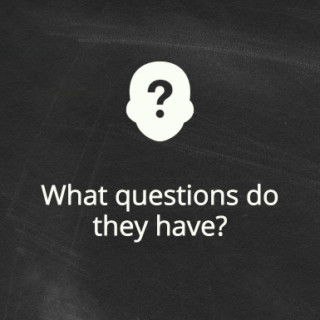 Finally, open up a Q&A session. Ask your audience if they have questions about applying the information they just learned or about the full course you're offering.
Plan to spend at least 20 minutes answering any questions that people have. It's a good idea to have a few sample questions ready in advance, in case no one is comfortable asking the first question.
After everyone has finished asking questions, thank them all for attending and let them know you're happy to answer any other questions they have via email.
Remind them if you'll be sending out a recording, and close out the call.
Estimated time for this step: around 20 minutes
8. Don't leave them hanging
Be sure to follow up with your webinar participants via email over the next week or so.
Plan to send out 3 emails, all motivating people to take action.
A link to the replay and a reminder to ask any questions they didn't get to ask on the webinar. Be sure to send this email within 24-48 hours of completing the webinar.
A reminder about the full course offer, including the deadline to register and answers to any frequently asked questions.
The last chance email, letting them know they only have X number of hours left until registration is closed.
Crush your first webinar
Trying to put together all the pieces of your first launch can be overwhelming.
You have so many questions about what to include in your strategy.
Now you know the reasons why you should – or shouldn't – include a webinar as part of that strategy.
And you know how to prepare for and structure the webinar.
You have all the tools necessary to start building out this important piece of your launch.
With this new knowledge you can move confidently forward, knowing you've made the right choice.
In a couple of weeks, you'll have the post in this series that wraps up everything you need to know to get your first launch up and running.
In the meantime, start preparing for your webinar and laying out the groundwork for your launch.
Before you know it you'll be a pro at launching and webinars will just be another go-to tool in your launch toolbox.
Are you planning a webinar as part of your first launch? Why or why not? Let us know in the comments!