Whether you celebrate Christmas, Hanukkah, Diwali, Festivus, Kwanzaa, the Winter Solstice, something else – or nothing at all – during the month of December, we're fast approaching that "most wonderful" time of the year.
Our thoughts have turned to the holidays, and today the team is here to share a little bit of holiday cheer.
This month, we asked a few of our team members: how do you spend the winter holidays?
Let's find out what they're up to this holiday season.
Abe — Dedicated Lifelong Learner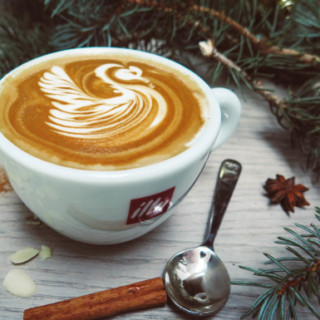 I like to balance a bit of catching up with work when things are quiet.
I block out time to reflect on lessons learned from the past year and think about what's coming next, and then I can enjoy downtime with my family.
And I'd say my favorite part of the holidays is the slower pace!
Chris — Charismatic Code Monkey
I take a week away from work around Christmas. The winter holidays are usually spent with family, eating cinnamon buns and quiche on Christmas morning before we unwrap presents.
Also napping. Lots of napping!
One other tradition is watching my Clemson Tigers in their bowl game, if they made it to one.
Christine — Web App Magician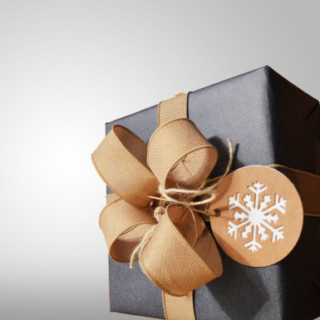 The winter holidays are the best time of year to spend with family.
Balancing work and family life is definitely necessary, so I find that Thanksgiving and Christmas are the perfect time to take advantage of family time.
My family is quite large and it's easy to lose track of all the changes going on in each of their lives.
I enjoy cooking and talking over meals without the distractions of work and digital devices. It's also a great time to see how much all the children have grown over the past year.
We usually have the most fun as a family when we play the White Elephant game at Christmas.
Food and family is what it's all about during winter holidays!
Eden — Customer Happiness Heroine
My favorite part of the holidays is the giving part. Seeing the sparkle in someone's eyes when I've given just the right gift is fun!
I generally enjoy spending some time with family and friends during the holidays — usually something low-key and relaxing.
I prefer to work through the holidays while others take time off. It gives me a chance to prepare and organize for next year. That way, when the new year starts I'm not beginning with a backlog of work, and I can feel positive and happy to begin new challenges.
Felicity — Customer Success Wizard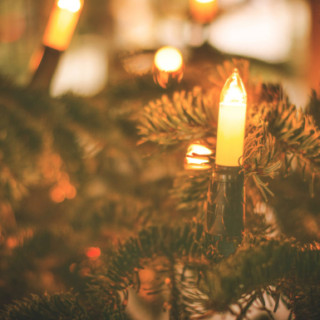 Since I travel for six months of the year, December is my time to come home and reconnect with my friends.
I attend a lot of Christmas plays and concerts, and sing in as many performances with my chorus as I can.
I usually take a few days off around Christmas to play computer games and completely disconnect from the world. And I'm really lucky to spend Christmas Day with a very good friend.
My favorite parts of the holidays are the music, the lights, the egg nog, decorating Christmas trees, and the way that people seem kinder this time of year.
And don't forget the peppermint- and gingerbread-flavored treats that are a requirement for the season!
Jessica — Unwavering Word Wrangler
When I was little, my parents and I would find the perfect Christmas tree and bring it home sometime during the week before Christmas. My dad was always the one who put up the lights, and we would blast the awful-wonderful Beach Boys Christmas Album on the record player while we decorated the tree.
We're not much for traditional holidays at our house these days, but I do love the time to slow down and review the past year as daylight gets shorter.
I'll be teaching some Winter Solstice themed yoga classes next week to celebrate the darkest day of the year (and the fact that then it's all uphill as we head toward spring)!
This year, I have a bunch of irons in the fire. This month I'll be gearing up for 2017 and finishing up a few projects that need to be done before the beginning of January — and hope to carve out some time to do my annual review between now and then, too!
Tim — User Interface Enthusiast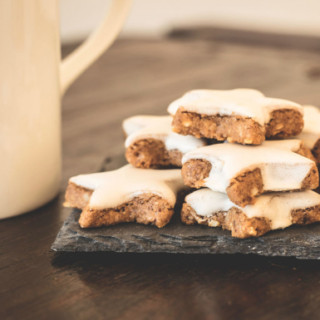 Winter break is a special time with my family.
In my previous career this was pretty divided between work and family events. I used to work for a church and do all of the varied services around the Christmas holiday. It made for a hectic time.
In contrast, lately I make it a habit to schedule as little as possible and set aside that time for visiting with family and eating great food.
I guess you could say that I see the value of that rare moment to bond with my family.
This year we'll be making a few Christmas crafts and spending time with family. My brother-in-law will be visiting from the Netherlands, and he'll hopefully be bringing some Trappist beers and unbelievably delicious chocolate.
On Christmas day itself, we normally visit both sides of the family and this year will be no different. We can't wait.
Happy Holidays from our family to yours!
Now back over to you.
We'd love to hear how you spend the month of December, holiday celebrations or no.
The blog will be taking a break for the rest of 2016, so we'll also use this time to wish you happy holidays and a very awesome New Year!