What's the biggest challenge YOU face as an online course creator?
Last month, the Ruzuku team sat down to tackle this question based on our experience.
We got so much great feedback from our community in response to the post that we decided to bring in some of the top industry experts (who also happen to be some of our favorite people) to weigh in on the question as well.
We asked what each expert sees as the biggest challenge facing their community, what they think is really going on, and what solutions they would offer to that challenge.
Read on to learn more from these experts — and just maybe solve your course creation challenges once and for all.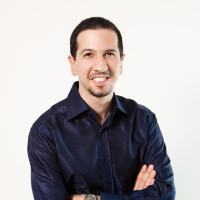 Danny Iny (@DannyIny) is the founder of Mirasee, host of the Business Reimagined podcast, best-selling author of multiple books including Engagement from Scratch!, The Audience Revolution, and Teach and Grow Rich, and creator of the acclaimed Audience Business Masterclass and Course Builder's Laboratory training programs, which have together graduated over 4,000 value-driven online entrepreneurs.
---
1. What are you hearing from your community as their biggest challenge around creating an online course?
A lot of our audience members and students feel like the fact that they're starting from scratch, without a big audience or mailing list, means that they aren't going to be successful at building a course — they feel like they need to establish themselves as a thought leader before even starting to consider building a course, which I think is pretty backwards.
2. What's your take on the underlying cause of this challenge that people are reporting? In other words: what's really going on here?
What's really going on here is a bunch of sloppy assumptions around marketing; if you have an unfocused course that people don't really want, then you might have to talk to hundreds (or even thousands) of people to get just a few to sign up. If the course is super focused, though, then you don't need such a large audience, and that's the real key.
In my experience working with over a thousand course building entrepreneurs, you can get your first course off the ground without having any audience at all, if you do it right.
3. What solutions would you offer to someone facing this challenge?
Instead of rushing to create a course, rush to find out what people want, and build your course around that. It's really what makes the whole difference between success and failure, because it makes the difference between building something that people really want and need, and something that they don't.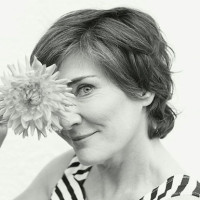 Jennifer Louden is a personal growth pioneer who helped launch the self-care movement with her first book The Woman's Comfort Book. She's also the author of 6 additional books on well-being and whole living. Jennifer has spoken around the U.S., Canada and Europe, written a national magazine column for a Martha Stewart magazine, been profiled or quoted in dozens of major magazines, and appeared on hundreds of TV and radio shows, even on Oprah. Jennifer has been teaching retreats and leading workshops since 1992, and creating vibrant on-line communities and innovative learning experiences since 2000.
---
1. What are you hearing from your community?
Realizing that doing something, and being in a teaching relationship with students, is far FAR better than doing another training, more planning, or watching Nashville. The other big challenge is chunking their content into an online format that makes sense to them. Too often, it feels completely foreign. They haven't learned to "steal like a teacher" yet.
2. What's really going on?
Fear — including fear of choosing and lack of models.
Also, thinking they can't let different areas of expertise and interest influence each other. In my recent mini-course on teaching, so many people listed 5 or 6 subjects they wanted to teach, but then got tripped up thinking they had to choose. Instead, they could combine areas — for example, traveling alone + healthy eating on the road + minimalist travel.
Creative teacher-love-to-learn types often need to see how they can combine interests first, and then they can look for who needs what they want to offer.
3. What solutions would you offer?
Look for the overlap between your areas of interest/obsession/experience and brainstorm with three "just right" students (they can totally be friends!) what they would get if you taught a class or workshop or retreat on this topic. Then do it! Invite 10 people to your living room/ local pub/ park and see how it flies!
Dr. Kelly Edmonds helps entrepreneurs and corporations create, design and teach online-based courses. A leader in the e-learning field, she's won seven educational awards and presented at nearly 30 education conferences while helping thousands of people learn better through research-based instructional design.
---
1. What are you hearing from your community?
The biggest challenge regarding creating online courses is a close tie between what technology platform to use and what/how much content to create. I will speak to the latter.
It seems as though my followers, students and clients get what they are trying to teach and have formed goals for students to reach, but they go blank after that. They are not sure how to parcel out the content, create useful learning activities, and the best format to use for various content (i.e. PDF, video, etc.). This is where the rubber hits the road and an area in which I am constantly supporting others (with pleasure).
2. What's really going on?
Well, it's similar to good parenting skills. You can admire a wonderful parent from afar, but until you break down their strategies, values, boundaries and benchmarks you can't really determine 'how' they do it.
Creating a course is the same. In general, people don't know how to break down lessons so they are effective, determine what should come first (i.e. the best learning path/journey), or how to evaluate if the learners got it (i.e. actually learned).
Best strategies for structuring courses has been studied and developed for years in the educational field and this information is not readily accessible for everyone; or if they can access it, might not be able to properly understand and apply it.
3. What solutions would you offer?
I've come up with a simple formula to follow for a 3- to 4-week course. It takes the mystery out of what, how, and why to teach a lesson and provides a basic structure to create course content.
For informal (non-credit; for personal inquiry) courses, follow this general formula regarding the amount of content:
No more than 5 modules with up to 4 lessons each
Each lesson includes 10 to 20 minutes of content absorption
Lesson content chopped up (chunked) into 1-2 minute digestible pieces
1 or 2 activities per lesson
Equates to 3 or 4 weeks of learning
Janelle is an entrepreneur, blogger and online course designer who lives in the great city of Chicago (yes, even during winter). For the past ten years, she has been building successful online courses for corporations and colleges, using principles of adult learning and design. But what she really wanted to do was help entrepreneurs like you make actionable, learner-focused online courses that change lives. Eventually, she got so many questions from entrepreneurs about courses that she started Zen Courses to do just that.
---
1. What are you hearing from your community?
I hear two things the most: "where do I start?" and "how do I price my course?"
2. What's really going on?
Although it doesn't seem so, these two questions are related.
I think it's tempting to put the cart before the horse and think about technology and revenue early on. (And let's be honest, many online course gurus play up the money aspect.) But honestly, it's a distraction from the work.
When people ask me "Where do I start," they're dealing with overwhelm. They see all these great courses on the Internet and want the same results. They have a lot on their plate and haven't taken a step back to create a strategy for designing and developing their online course.
So my advice tends to focus on strategy and action, because I think it's important to set people up for success. There aren't enough practical examples of how to get from idea to launch, which is why I launched The Zen Courses Show.
3. What solutions would you offer?
My answer to "Where do I start" is always the same: start is with your learners. Have you validated their interest in your course idea? Have you set course learning goals based on their needs? Do you know what they want to be able to do after completing your course? These are all questions anyone starting out should ask.
Engaging with your learners before you develop will save you time, stress and money. They will literally tell you what they want to learn.
Pricing is an elusive, complex science. I mean, there are entire corporations devoted to pricing research! The thing to remember is that there's not one right answer. Pricing is data; you have to experiment to understand it. There are tactics you can use to optimize your pricing, like using tiered packages, value-based pricing, anchoring, etc. (Tip: use more than one price point, but not more than three.)
Ultimately, pricing is something that should only come up after the work is done because that's when you can clearly assess the value of your course.
Carrie Rose works with entrepreneurs, online marketers, and businesses around the country to provide the highest quality of online courses. A great portion of her career was spent in the classroom helping others expand their education while fulfilling her passion for guiding others toward their fullest potential, where she saw first hand the dramatic change an education delivered through carefully chosen strategies can have on a person. She is most notably recognized for her strategic and powerful training methods, wild pink hair, and distinctive laugh.
---
1. What are you hearing from your community?
When I first meet with potential clients the biggest concern that I hear is focused around one simple question, "what should I charge for my course?"
2. What's really going on?
When I hear that question, I often start a diagnosis process to determine what is missing in the larger picture.
The questions that I use to determine how to best support them are:
Do they know who they are? This might seem simple, but who are you and what do you want to be known for?
Do they know who their target demographic is? I was once approached to team up with a person to do a course together. He reached out to me online and said that we could split the ad spend and then split the profits. I asked him to tell me about himself and he said that he was a nutritionist. I said that I help people create online courses. To which he replied, "perfect! We can definitely put something together!" So we would be looking for a target demographic that wanted to build online courses while getting healthy… Right… You are not making a product to push out into the ether. You are making a product to change a life. Get clear on whose life you are going to change.
Have they done market research to support their project? This is simple. You must know that there is a market for what you have, and you must have a range of knowledge for what the market will bear. All you have to do is a little research; Clickbank is a great place to start.
Do they have a marketing funnel in place? You can charge nothing for a course. You can charge $2,000 for a course. The real question is: what have you done to develop that relational equity with your audience. For more information on online funnels, read DotCom Secrets By Russell Brunson. You will need a solid understanding of marketing funnels, or to hire a person with a solid understanding of marketing funnels, before you get started.
3. What solutions would you offer?
The best solution that I can offer you if you have done all of the homework is to make an offer. You have to sell a product, or try to sell a product, to see what the market will actually bear. So, don't be afraid to fail brilliantly! It will give you great data to make decisions — more than not doing anything ever will!
Jeanine Blackwell is the creator of Create 6-Figure Courses®. She works with thousands of experts each year in creating and launching profitable online courses. She is an internationally recognized expert on brain-based course design, Amazon #1 Bestselling author and ranked as one of the Top 40 Business Coaches in the world by Warren Bennis' Leadership Excellence alongside some of the most admired business thinkers.
---
1. What are you hearing from your community?
One of the most common challenges experts face in creating an online course is answering the question, "is this the right course idea (that will sell)?" This challenge leads to the struggle of trying to figure out what content to include, what to leave out, and how to know this is exactly what your ideal clients are looking for.
2. What's really going on?
The reason so many experts struggle with this is that they start with the question, "what should I teach?" instead of the more powerful question, "how can I help my clients solve a problem?"
When you focus on solving a problem, it immediately zones in on a topic of interest for your clients and it forces you to edit the content down to the essential information your people need to achieve a specific result. This shift can completely transform a course idea from "that's interesting…" to "where do I sign up?!" in no time at all.
3. What solutions would you offer?
One thing you can do right now is to get into the mindset of your ideal client.
Ask yourself: What are they struggling with? What's the biggest question they are trying to answer?
For example, lets say you are a LinkedIn expert. Your first idea might be to create a course on how to use LinkedIn for small business owners. However, when you dig a little deeper into what your audience needs, you discover they are actually struggling to find new clients (and that's why they want to use LinkedIn). Then, the question you would answer in your course might be, "how do I find paying clients on LinkedIn?" This becomes infinitely more compelling to a small business owner.
Overwhelm is the enemy. When you focus on solving one problem at a time, you will find that your relationship with your clients becomes an ongoing partnership. They will come back for your future offers because they achieved great results in your online course.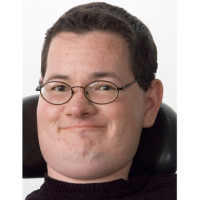 Jon Morrow has repeatedly asked to be called "His Royal Awesomeness," but no one listens to him. So, he settles for the CEO of Smart Blogger (formerly Boost Blog Traffic). Poor man.
---
1. What are you hearing from your community?
I think a lot of folks are overwhelmed by the sheer size of the task. Not only do you have to learn entirely new tools, but you have to figure out how to organize your material, build sales funnels, deal with customer service issues, and all kinds of other things. You could literally fill a four-year degree at a University with all the stuff you have to learn.
And the worst part: if you do it wrong, you could get ZERO results. You might have invested months or even years into a product that never makes any money. Nobody talks about that, but I think it's a fear in the back of everyone's minds.
Combine that fear with the complexity of the task, and you have a perfect recipe for procrastination. That's why everybody is thinking about creating a course, but almost nobody actually does it.
2. What's really going on?
Honestly, I think it's a marketing issue. A lot of people teaching about how to make millions with courses are misrepresenting the opportunity.
Can you make millions teaching online courses? Yes. I've done it, and so have others. But it's freaking HARD.
It's just as complicated and difficult and risky as starting a company, and I don't think people see that. To them, teaching an online class is a little side project, but really, it's so much bigger than that. It's a business, and you have to treat it like one.
3. What solutions would you offer?
I'd tell them a few things…
If you are only doing this because you think it's an easy way to make money, stop and go into real estate instead. You can be a total dumb ass and make millions when the real estate market is hot. I know, because I've done that too. On the other hand, creating an online course is a labor of love. You have to really want to teach people and really believe in your message. Maybe you'll get rich, maybe you won't, but if you love teaching, you're fine either way.
With your first course, do the absolute most ghetto, stupid simple version of it you can. It'll suck, and the results will probably suck, but at least you'll get something out the door and learn from the process. Usually, the simplest, dirtiest version of course creation is just to record calls where someone interviews you. It doesn't make a great product, but it does make it a lot easier to finish the course. When someone buys it, email them a link to the recordings, and you're done. No videos, no membership site, nothing fancy. It'll be embarrassing, but again, what's important is just getting something out the door and learning. You can be fancy on your second outing.
For the first year or two, spend most of your time studying sales funnels, not the course creation process. The way you create your course has very little impact on sales. The people who make millions of dollars selling courses are, unfortunately, frequently not even good teachers. But they are GREAT marketers. You should aim to be both, but start with getting really good at the marketing side of it. That's where 99% of people who create a course go wrong.
How can you apply these solutions to your business?
So there you have it. Seven experts, all talking about the challenges of course creation, and what you can do to solve them.
From getting started, to the question of pricing and if the course will sell… from lack of an audience to overwhelm about the whole process — the topics covered today have covered a lot of ground.
We loved getting this group of course creation pros together, and we hope that you'll find at least one piece of wisdom that you can take home and implement.
So let us know in the comments: what was your favorite piece of advice? Did we cover the biggest challenge that you're facing? What can you take and implement in your course building process today?