Part 1 — Getting Started
Our Story: How It All Got Started
Every company has a story behind it. Here's ours.
Abe…
met Rick…
… at a local user experience design meetup in a few years ago.
As we got to know each other, we discovered a common interest in personal development, especially personal productivity systems, like David Allen's book 'Getting Things Done.'
Over time, we started to brainstorm ways to help people learn these types of techniques more effectively. We wanted to come up with a way to combine the accessibility and low cost of a book with the support and accountability of a personal coach.Since we both worked in user experience design, we started sketching and exploring ideas for different types of websites and tools that could support this overall goal.

So where did the name "ruzuku" come from, anyway?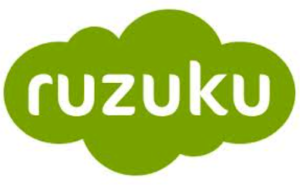 We get asked a lot, "what does ruzuku mean?" Many have the impression that it's an invented word, like Google or eBay. Actually, ruzuku means support, structure, or "to provide for" in Swahili. This unique name reflects our main vision, which has always been to give people support, structure and accountability.

Learn more about ruzuku's story here:

Picture Credits:
http://realizations-eachday.blogspot.tw/2011/08/our-story.html#.UbhgnI5xun8
http://trianglestartupfactory.com/spring-session-2012/"> http://trianglestartupfactory.com/spring-session-2012/