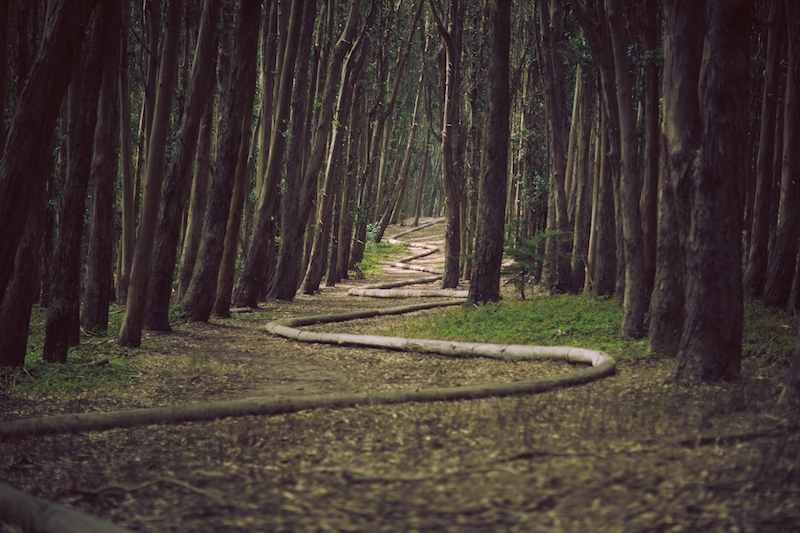 You know what I think is cool?
Seeing the different types of online courses and programs that you all run on ruzuku.
When I scroll through the list of courses we host, I see…
An art program.
Followed by a business coaching program.
Then a class about treating anxiety.
A parenting course.
A writing class.
A career coaching program.
The passion and the knowledge that we see you express every day, and the way you share your insight so generously with the world…
It's beautiful to observe.
So thank you – for pouring yourself into this important work.
As we look forward to the new year, here's what we've been doing in 2013 to help make your efforts a bit easier…
New in 2013: Features
Webinars
From watching our customers run their online programs, to participating in others ourselves, to hosting our own courses… we know how essential live interaction can be to a course.
Delivering content online has so many benefits – it allows you to reach people all over the world.
But having that live interaction with your guide and peers takes engagement to a higher level.
It helps students connect, get feedback & accountability, ask questions, and feel part of a community.
That's where video broadcasts and teleseminars come in.
Only problem?
The existing webinar and teleseminar tools tend to be clunky, outdated and expensive.
We hated using them ourselves. And we wanted to help you create a seamless experience for your participants.
Now you can…
You can host a live video broadcast, so your participants can see you present live.
Video streaming allows you to broadcast live directly from your webcam to everyone on the event page.
You can present slides during the event and participants can ask questions and communicate in real time via chat.
Video broadcasts are automatically recorded and posted back into your course for easy access.
Or, you can host a live teleconference.
Our teleconferencing option creates a bridge line your participants can call into.
Each person who joins the event sees a phone number and pin code.
Once they've dialed in, they're connected to the audio.
The instructor can choose to mute and un-mute people throughout the call, and live chat is available as well.
Slide presentations are also available during a teleconference, and the audio is automatically recorded and posted back to the course.
Course Management & Communication
We also released a number of new features to help with course management and communication.
Invitations 
Invite anyone to join your course for free by entering their email address on the People page.
Download student contact info
Keep in touch better by downloading a spreadsheet of your student's names & email addresses through the People page.
Mailchimp
We now support direct integration with your Mailchimp lists (available on the Up & Comer plan.) When a new participant signs up for one of your courses, she can be automatically added to your Mailchimp mailing list.
Send Email Announcements
Create and send personalized emails to your entire course through the Notifications section.
Recent Activity Notifications
Get notified by email every time someone in your course posts a comment or response. This can be enabled under Notifications > Preferences, and really helps you stay on top of course activity.
Video Hosting Enhancements
We know that creating and posting videos into your courses can be a pain in the neck sometimes.
So we've simplified the process for you.
You can now upload any standard video file and we'll auto-magically convert it into a web-optimized, streamable video for you. 
Then we make sure that your course participants are able to watch your video smoothly, with no jitters or buffering.
We do this by hosting your videos on a global content delivery network (CDN).
This means that if someone logs into your course from, say, Hong Kong, she'll get the video streamed to her from a nearby server… for smooth, reliable playback.
We've also upgraded to a modern "HTML5" video player that works on iPads as well as computers.
Give it a shot by uploading any video file as the "main attachment" for an activity in your course.
While you're doing that, you'll also notice that we've added an option allow you to disable downloads of your videos.
Many folks requested that option to protect their intellectual property – hope you find it useful.
Improved course builder
Based on your feedback, we've refined the course outline builder.
The new interface makes it easier to view the whole outline at a glance, and to reorder modules and activities.
Check it out now by editing the course outline for any of your courses.
"Getting Started With Ruzuku"
We've updated our guide to using ruzuku with lots of new information and screenshots.
If you haven't used ruzuku in a while, this is a great way to browse through all the capabilities and get back up to speed.
What's next….
We recently conducted a round of usability testing and interviews with course creators. Based on the findings from that research, we're focusing on a couple of core improvements.
We're designing a new course scheduling UI to make it easy to schedule live courses on a calendar.
And we're developing improvements to the discussion interface and notification function for students, to make courses easier and more fun to participate in.
Finally, thank you for being a part of our community. 
Happy Holidays from the ruzuku team!