It's summer, and that means fun times here at Ruzuku HQ.
That's why we decided to throw all the practical, actionable advice out the window and shake things up.
Like a margarita, for example. 😉
This month, we asked a few of our team members: What is your favorite recipe for summer parties or picnics?
Let's find out what they said.
Abe – Dedicated Lifelong Learner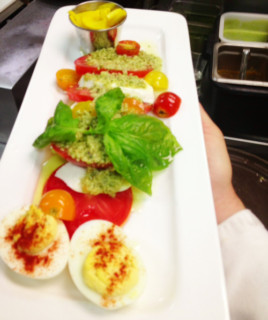 I like to make a fancy tomato plate that's closely inspired by this one at ACME Food & Beverage Co.
in Carrboro, NC.
It's got heirloom tomatoes, fresh mozzarella, and pesto. But then throw in some pickled squash and deviled eggs for fun!
Chris – Charismatic Code Monkey
Summer always makes me crave my mom's pasta salad.
It's cool and refreshing, with loads of celery, onions, olives, and fresh tomatoes. Then, it's very lightly seasoned with salt, olive oil, and balsamic vinegar.
Mmmmm.
Christine – Web App Magician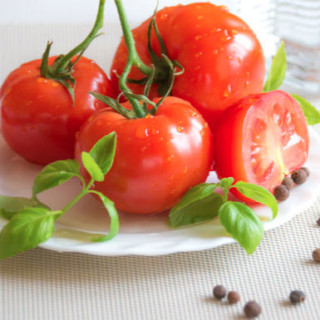 My favorite summer recipe is a classic Caprese Salad.
Fresh summer tomatoes with mozzarella, basil, and a drizzle of olive oil or balsamic… it makes my mouth water.
I'm also a fan of goat cheese, so change it up and replace the mozzarella with goat cheese and I am in love!
It's simple yet delicious every time.
Eden – Customer Happiness Heroine
We do a fun activity at our family picnics. Everyone joins in a family tradition that dates back to the 1940s.
My grandmother was very formal. Everything had to be "just so" at her dinners and events. One of her favorite dinner party desserts was sliced angel food cake topped with different kinds of fresh berries and whipped cream.
At one dinner party, she brought out a few round angel food cakes on trays and placed them along the banquet table, and then went back into the kitchen to bring out the berries and cream.
While she was gone, my grandfather announced, "I'll bet if I use just one finger in the middle of the this cake, I can pull a bigger piece than anyone else." And the guests all laughed and said no, they could pull a bigger piece.
So everyone leaned over and put one finger in the middle of the cake in front of them, and when my grandmother came back into the room with heaping bowls of berries and cream, she was more than a little surprised to find everyone with a finger in the middle of one of the cakes.
They all counted "one, two, three," and pulled! There were big pieces and little pieces. Some landed in laps, some on the floor, and everyone was laughing and comparing how well they did. Then everyone ate the piece they pulled with the berries and cream.
Our family "pulls cake" at picnics and parties whenever possible, and we've passed what is now an angel food cake tradition on to friends and families. It adds laughter and fun to every occasion and makes this the best dessert ever!
Felicity – Customer Success Wizard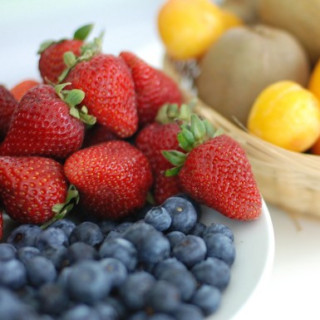 It's been a long time since I actually made anything. Since I travel a lot, I usually I go to the fancy grocery store and pick something up.
But when I do get creative, I make the kind of fruit salad I like (not that disgusting stuff with marshmallows and whipped cream).
It's a simple recipe: bananas, apples, grapes, strawberries, and a bit of fancy sugar (I usually use Turbinado if I can find it).
Chop it all up and use the strawberry juice (that the sugar brings out naturally) as the "sweetener" for the fruit salad. Easy to make, no extra stuff added, and delicious as leftovers.
Jessica – Unwavering Word Wrangler
I have a lot of food restrictions to navigate these days, but I can't turn down a good guacamole!
And I'm not talking any of that pre-prepared stuff, or any guac that's been adulterated with onions, tomatoes, or other add-ins.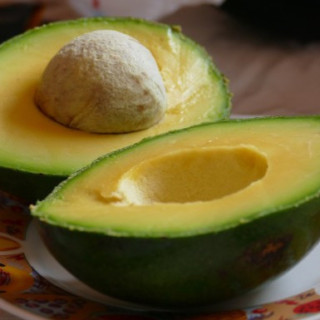 I'm a guacamole purist. The only things that go in are a perfectly ripe avocado, mashed up with a squeeze of fresh lime juice and some really high quality salt (course ground sea salt or Himalayan pink salt).
Add a bowl of sliced veggies for dipping, and you've got a party!
Lisa – Amiable Affiliate Manager
My favorite food to bring to parties is whatever Trader Joe's has on sale.
Between my kids and my business, I only cook when I have to.
Parties are when I don't have to!
Tim – User Interface Enthusiast
I have a bright blue Weber that gets a lot of use, especially when warm weather hits. If you had asked me last year I would have said chicken kabobs or some sort of fish tacos, but that's changed.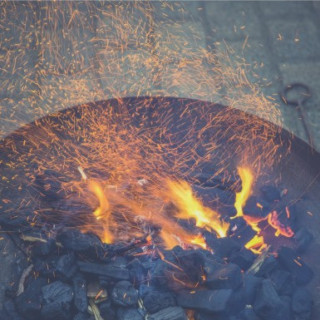 My new favorite thing is to brave Alton Brown's recipe for flank steak directly on the coals.
This may be the most primitive way I've made steak — just the novelty of laying your meat on burning embers makes it amazing. It's also delicious.
It goes great with grilled asparagus, summer squash, and bourbon.
What's on your grill?
Now back over to you.
Did you see any of your favorites listed here? If not, what are you cooking up for your summer gatherings?
Next month we'll be back to the serious stuff, but for now let us know what's cooking in the comments below!